The Best Highly Displaceable Seat Surface for Blood Circulation.
• Reduce Fatigue  • Increases Circulation  • Absorbs Shock from Spine  • Heals Ulcers  • Durable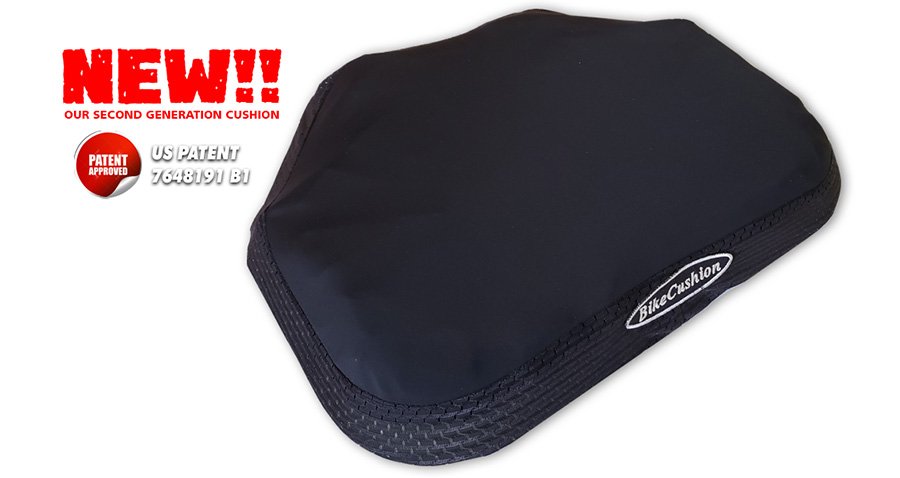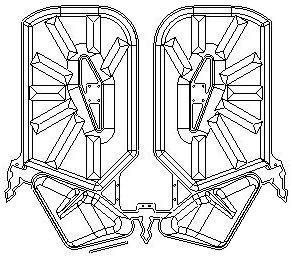 Stops  Back Butt Pain
Adventure/Sport Touring Motorcycles, ATVs,  & Snowmobiles
Therapeutic Seat  Pad For Tractor, RV, Cruiser, Car & Chairs
FEATURES:
Reduce pain and fatigue by distributing weight and absorbing shock.
Adjust air in 3 chambers for stability and to customize the fit for you.
Special cover design works in concert with the air bladder. This cover keeps the seat cool.
Thick long lasting polyurethane bladder with a 3 year warranty.
Only raises you 3/16" (4.8mm) when properly adjusted.
Adapts to the different pelvis structures of Women and Men.
Voided areas to relieve pressures under the tail bone, crotch and ITs.
Textured urethane surface reduces heat and moisture from building up.
CLICK FOR DETAILS & ORDERING
 $120.00 Include Shipping
A therapeutic cushion that stops back & butt pain by combining 3 features. First, being stable, not rocking side to side, and promotes a good lumbar lordosis. Secondly, absorb shock and isolates vibration, when you sit in compressible air. Third, and the most remarkable, the ability to distribute your weight for good blood circulation. This helps many issues, including lower back pain. Combining these 3 features, will cushion the spine & seat soreness for more work and play.
Made of Durable Polyurethane.
The welded construction guarantees long service and can last a lifetime. Made in USA
I purchased your cushion at the Branson Rally last weekend for my 2007 Sportster 1200 Low that has a Sundowner two-up seat installed. We rode back to Minnesota on Saturday and Sunday and put about 800 miles on the bike in two days. Your seat cushion worked great. It kept me in the proper position on the seat and helped to absorb the bumps. I felt very good after both days of riding and had no pain in my butt or back. I would recommend this cushion to anyone that wants to improve their comfort on a long ride.
Thanks for a great product! Rode from Sedalia, MO to Green Bay, WI (13 1/2 hours) straight through with only a lunch and supper break. Would have never made it on that rock-hard Corbin!!
I purchased a Bike Cushion at the BMWOA Rally for my R65. It performed well on the 300+ mile ride home. The ride was symptom free and enjoyable despite the often jarring roads at speeds of 65-70 mph. At no point did I experience the type of discomfort brought on with the stock seat alone. The cushion remained neutral temperature, which was beneficial, and did not shift/ move when attached to the bike. It was comfortable the entire ride. And most importantly, it provided a pocket of air between the seat and my body which prevented bruising. I am pleased to share my impressions with you. Good luck with your business!
 Stop Back and Butt pain, in 3 easy ways. Putting the correct amount of air, in your BikeCushion, will immediately give you better blood flow. BikeCushion allows you to sit up, keep your back straight, for longer periods of time. BikeCushion suspense you in air,...
read more